POLITICS
The government began a two-day retreat at the ruins of the São Francisco Convent in Cidade Velha to reflect upon its governing program for the newly-begun legislature – a five-year period that is expected to be difficult. The members of the cabinet will prepare responses to the challenge of maintaining current levels of public investment as the debt crisis in Portugal and the aftermath of the natural disaster in Japan threaten to condition a number of projects in Cape Verde (A Semana).
The government program and the motion of confidence in the newly-sworn in government will be discussed and approved in a special session of the National Assembly scheduled for April 25, 26 and 27. Two days later, the nation's legislators will meet again to form the specialized commissions for the newly-begun legislature (A Semana).
SPLIT SECOND POLLS
TWITTER & LINKEDIN
You can now follow Atlantico Weekly on Twitter at atlanticoweekly.
Also be welcome to join our Atlantico Weekly networking and discussion group on Linkedin.
INTERNATIONAL
Cape Verdean President Pedro Pires met with visiting senior Chinese legislator Chen Zhili. Pires said during the meeting that China has always been an indispensable strategic partner of Cape Verde, and he is confident that China's National People's Congress will further boost the mutual trust and understanding through this visit (People's Daily).
SAO VICENTE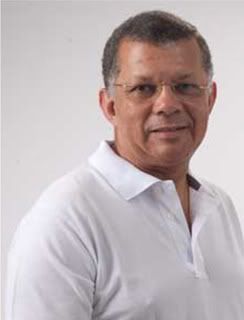 Speaking in a meeting with Carlos Veiga, the leader of opposition party MpD,  São Vicente mayor Isaura Gomes defended the need the move forward with an emergency plan for the island. Veiga expressed support for the mayor's idea and said he was willing to serve as "the spokesman for São Vicente's problems" in parliament (A Semana).