POLITICS
The Minister of Higher Learning, Science and Innovation, António Correia e Silva, began a four-day visit to the Canary Islands in order to hold discussions with officials from the Spanish autonomous region regarding the installation in Cape Verde of a laboratory aimed at advanced studies on tropical diseases (A Semana).
SUBSCRIBE!
You can subscribe to Atlantico Weekly here. It's free!
Atlantico Weekly is now also on Facebook. Be welcome to join our group!
You can follow Atlantico Weekly on Twitter at atlanticoweekly.
Also be welcome to join our Atlantico Weekly networking and discussion group on Linkedin.
INTERNATIONAL
Angola's Ministry of Agriculture, Rural Development and Fisheries will grant approximately 7,500 hectares of land to Cape Verde for agricultural production and farming, according to an announcement by Cape Verdean Minister of Rural Development Eva Ortet (A Semana).
The Cape Verdean government intends to raise 15 billion escudos (US$ 1 = 83 Cape Verdean Escudos) with which to finance about 4,000 cultural projects in the country over 10 years. This indication was given in Brussels by the Cape Verdean Minister of Culture, Mario Lucio Sousa de Mendes, while presenting a budget proposal for the project to the European parliament (Afrique en Ligne).
China is stepping up its aid to Cape Verde. It will be sending eight medical specialists to Praia's Agostinho Neto Hospital, 20 vehicles for use by the Cape Verde government as well as an education centre for Sal Island (AW/A Semana).
THE GRAND TOUR OF CAPE VERDE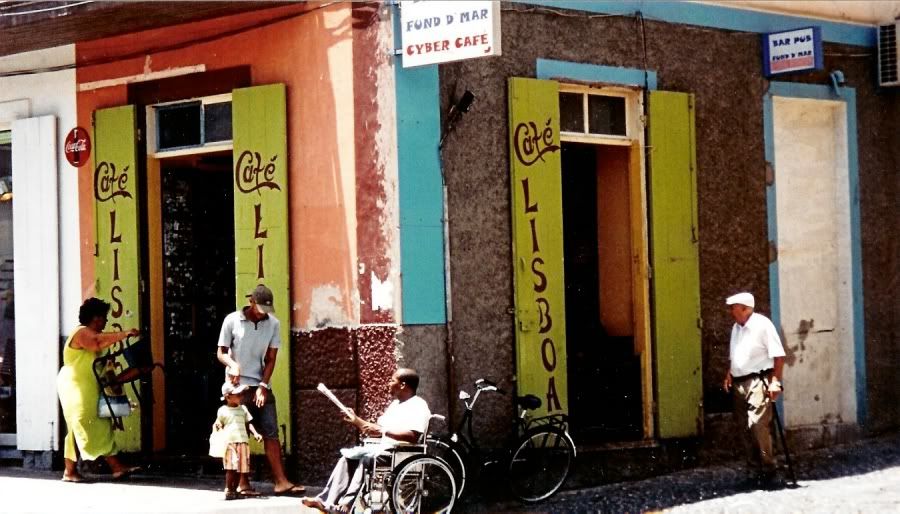 Read The Grand Tour of Cape Verde, Atlantico Weekly's travel guide to the country's main islands, updated recently.
SAL
Pedra de Lume, on the island of Sal, was officially made a National Heritage Site afternoon in a ceremony presided over by Minister of Culture Mário Lúcio Sousa that represented the fulfillment of a long-standing dream on the part of the local population (A Semana).
SANTIAGO
Praia City Hall is planning a new parking system for the capital's historic Plato district. With the assistance of Lisbon City Hall parking metres will be acquired and the July 5th Park will see the construction of a 250-car parking garage (AW/A Semana).
SANTO ANTAO
By the end of this year, farmers in Casa de Meio, a village in the municipality of Porto Novo (Santo Antão), will benefit from a program aimed at powering local water wells using solar panels in order to reduce irrigation water costs in the community (A Semana).
A new rural solar photovoltaic (PV) micro-grid has been commissioned on the island of Santo Antão (Cabo Verde) financed under the ACP-EU Energy Facility programme and led by local private water company Aguas de Porto Novo, in consortium with the local municipality and other entities. An individual energy allowance scheme has been rolled out to provide 60 homes in a village with power from the array (Renewable Energy Magazine).
SAO VICENTE
Two taxi drivers were the victims of robbery and assault over the weekend in Mindelo (A Semana).
SPLIT SECOND POLLS