PROJECT OF THE WEEK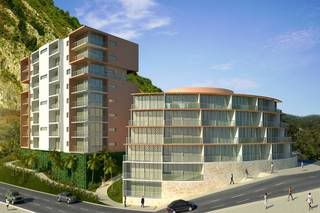 Render of the Vista Ponta do Sol residential project planned for Ponta do Sol, Santo Antao Island (source).
SUBSCRIBE!
You can subscribe to Atlantico Weekly here. It's free!
Atlantico Weekly is now also on Facebook. Be welcome to join our group!
You can follow Atlantico Weekly on Twitter at atlanticoweekly.
Also be welcome to join our Atlantico Weekly networking and discussion group on Linkedin.
INTERNATIONAL
A mission made up of entrepreneurs and representatives from various institutions from Fortaleza, the capital of the Brazilian state of Ceará, will visit Cape Verde between April 19 and 26. Among other objectives, the mission is aimed at promoting relations between the customs departments of Brazil and Cape Verde (A Semana).
DEFENSE & SECURITY
The commander of Brazil's Marine Corps and his Cape Verdean counterpart signed a protocol for the former to supply uniforms to the Cape Verdean Coast Guard (A Semana).
THE GRAND TOUR OF CAPE VERDE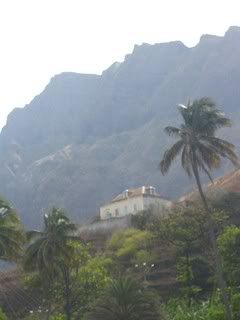 Read The Grand Tour of Cape Verde, Atlantico Weekly's travel guide to the country's main islands, updated recently.
DIASPORA
The Cape Verdean Museum in East Providence is open for the season, from 1 to 5 pm. The museum is located at 1003 Waterman Ave. The museum is the only museum in America dedicated to the history and culture of Cape Verde and the Cape Verdeans in America (Patch).
FOGO
The São Francisco de Assis Socio-Health Center, owned by the Solidarity for Development Association (ASDE) on the island of Fogo, will become the Fogo-Brava Regional Hospital, following remodeling and the acquisition of new equipment, according to an announcement from Minister of Health Cristina Fontes Lima (A Semana).
A new seismic network for the surveillance and monitoring of seismic activity on the island of Fogo is being installed on the island with the prupose of strengthening the capacity to reduce volcanic hazards (Atlantico Weekly).
SANTO ANTAO
The most well-known Cape Verdean personality in the world of science, Roberto Duarte Silva, who is best remembered for his work in the field of Organic Chemistry, was born 175 years ago. February 25th marked the 175th anniversary of his birth in Povoação de Ribeira Grande, in 1837. He passed away on February 9, 1889, in Paris, France (A Semana).