ECONOMY
The Leeward Islands Chamber of Commerce, Industry and Services is promoting the participation of a Cape Verdean business delegation in the 19th edition of the Barcelona food fair in Spain, which takes place between March 26 and 29 (A Semana).
Casinos Morabeza of Las Palmas, Spain, and the Oasis Atlantico hotel group of Portugal have joined forces to obtain a licence for operating casinos in Cape Verde. The casinos will be installed in hotels owned by Oasis Atlantico on Sal Island and in Praia. In a second phase, a casino will be integrated in a future 5 star luxury hotel te be built by Oasis Atlantico on a plot near its Praiamar hotel in Praia, the Oásis Atlântico Prainha Suite Hotel (AW).
SUBSCRIBE!
You can subscribe to Atlantico Weekly here. It's free!
Atlantico Weekly is now also on Facebook. Be welcome to join our group!
You can follow Atlantico Weekly on Twitter at atlanticoweekly.
Also be welcome to join our Atlantico Weekly networking and discussion group on Linkedin.
THE GRAND TOUR OF CAPE VERDE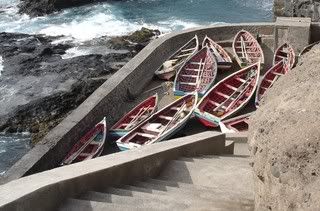 Read The Grand Tour of Cape Verde, Atlantico Weekly's travel guide to the country's main islands, updated recently.
CAPE VERDE IN 2030
Atlantico Weekly is looking ahead!
Check out our Cape Verde in 2030 with a realistic glimpse of how Cape Verde will look like in the next decades …!
AVIATION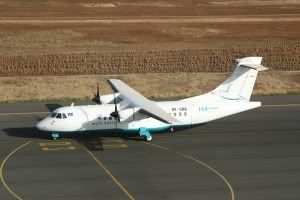 The employees of private airline Halcyonair working at Praia International Airport submitted a complaint to the Directorate General of Labor, informing the government department that they have not been paid their wages for the past five months (A Semana).
João Pereira Silva, who has been tapped to head TACV Cabo Verde Airlines' new Board of Directors, has called on two Cape Verdean professionals working abroad, engineer João Carlos Silva and business administrator Marco Pereira, to form the team with which he will manage Cape Verde's flagship airline (A Semana).
ENTREPRENEURS OF CAPE VERDE
Check out Atlantico Weekly's Entrepreneurs of Cape Verde, a series of short interviews with entrepreneurs in Cape Verde, both homegrown and foreign. For instance with Emanuel Spencer of SCI, Cape Verde's first multinational…
SPLIT SECOND POLL
FISHERIES
Cape Verde's fishing sector will this year be able to account for over 50 percent of the country's exports, the secretary of state for Marine Resources, Adalberto Vieira said (Macauhub).