POLITICS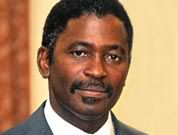 Minister for Infrastructure and Maritime Resources José Maria Veiga will leave the government next week in order to run for Mayor of Santa Catarina in this years local elections. According to A Semana newspaper, his most likely replacement in the government will be Franklin Spencer, the current director of ENAPOR, Cape Verde's port authority (AW).
Indeed, Africa has had her fair share of revolutionaries – from Sankara to Nkrumah to Mandela – many of them espousing ideals of freedom and justice. One leader that is hardly talked about is Amilcar Cabral. Yet his legacy is very important for contemporary Africa (BusinessDay Online).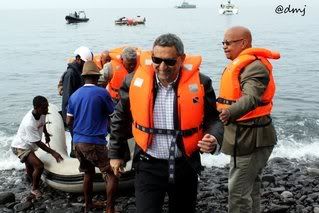 President Jorge Carlos Fonseca visited the remote towns of Tarrafal de Monte Trigo and Monte Trigo on Santo Antao's south coast last week and H.E. arrived in a most original way. Cape Verde's brandnew patrol boat Guardiao took Mr Fonseca and his staff from Mindelo to Santo Antao and the president was helped ashore in a smaller craft (AW).
INTERNATIONAL
Cape Verde is fashionable! After AMD's new computer chip named Cape Verde, now British fashion brand Next have launched their highly anticipated Summer 2012 fashion collection. For those favouring the tropical motif trend, women's dresses and tops in bright prints against muted khakis make up the Cape Verde collection (Market Watch). The collection can be found here.
DEFENSE & SECURITY
Cape Verdean military personnel participated last weekend in an exercise alongside the French infantry. The tests were carried out at the Morro Branco Military Instruction Center on the island of São Vicente (A Semana).
CULTURE
The new edition of the Cabo Verde Music Awards is on Saturday night March 10th. For more info click here. Among those participating are big names such as Lura, Beto Dias, Johnny Ramos, Gil Semedo, Mirri Lobo and Dina Medina. You can also watch the show live here.
Lura bringing her unique fusion of music to İstanbul. The 37-year-old singer is now set to astound Turkish audiences when she takes to the stage this weekend at the Cemal Reşit Rey Concert Hall (CRRKS) in İstanbul with a selection of her most beautiful songs. Ahead of her anticipated concert on Friday night at the CRRKS, Lura speaks to Today's Zaman about her career and her music.
DIASPORA
Community members from all walks of life came out to support the Oak Grove Cape Verdean Cultural Center's Spring Fling Dinner and Dance on March 2 at the Dudley L. Brown VFW in Onset. "The whole community came out, and I'm not talking about just the Cape Verdean community, the [whole] town community," said Donna Barros, treasurer for the Cultural Center (Wareham).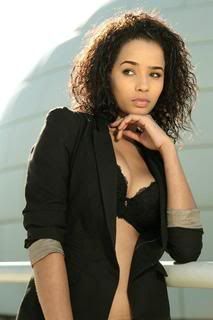 Santo Antão-born model Zuleica Veríssimo was elected "People's Lady of Madrid" and "Lady of Madrid" on Friday, March 2. In addition to a monetary prize, the new "Lady of Madrid" (a sort of Miss Madrid) will participate, in the coming months, in a new beauty contest in which the next "Lady of Spain" will be chosen (A Semana).
SANTIAGO
The inauguration of Cape Verde's new national stadium, on the outskirts of the capital city Praia, has been delayed for 15 months due to changes related to building more stands at both ends of the venue. The information was given by the job's contractor, Chinese company Top International Engineering Corporation, which will add further capacity of 5,000 people to the stadium by increasing the number of seats to 15,000 (Macauhub).
SAO VICENTE
Water and electricity utility Electra has dismantled an illegal electricity and water grid serving at least 60 shanties and houses in the Ribeirinha neighborhood of Mindelo, on the island of São Vicente. A total of 16 individuals suspected of electricity and water theft were identified by police (A Semana).