POLITICS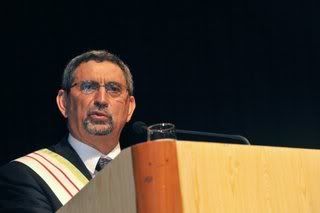 At the international forum on public safety currently taking place in Praia, President Jorge Carlos Fonseca affirmed that the solution to the country's current problems "is not making laws and more laws," because "Cape Verde, generally speaking, has good laws" (A Semana).
SUBSCRIBE!
You can subscribe to Atlantico Weekly here. It's free!
Atlantico Weekly is now also on Facebook. Be welcome to join our group!
You can follow Atlantico Weekly on Twitter at atlanticoweekly.
Also be welcome to join our Atlantico Weekly networking and discussion group on Linkedin.
INTERNATIONAL
Angola and Cape Verde have signed a protocol to facilitate the issuance of visas for short and long trip for their citizens, as well as accord recognition for each other's driver's licences (Afrique en Ligne).
A 70-page Cape Verde shadow report provided the U.N. Human Rights Committee shows key recommendations in curbing corporal punishment and sexual abuse. It called for the Cape Verdean government to establish child- and gender-sensitive mechanisms for the mandatory reporting and investigation of such cases. The report also called on the government to integrate the best-interest-of-the-child principle in those mechanisms (Newscenter).
DEFENSE & SECURITY
The Angolan minister of Interior, Sebastiao Martins ended his official visit to the Republic of Cape Verde, having revived bilateral cooperation mainly with regard to security and public order as well as staff training (AllAfrica).
SANTIAGO
Water Resources Group Ltd announced that site preparation has commenced in Cape Verde in support of the Water Offtake Agreement between the Municipality of Santa Catarina and Blue Aquifer LDA, WRG's 49% owned joint venture company (4 Traders).
The Plateau fruit and vegetable market in Praia is overflowing with produce, all of which is much less expensive than usual thanks to this year's plentiful rains. Vendors are thankful, but as thermometers in the city begin to rise, they have nowhere to conserve it and have begun to incur losses (A Semana).
THE GRAND TOUR OF CAPE VERDE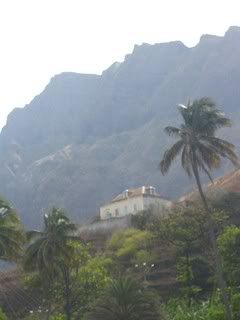 Read The Grand Tour of Cape Verde, Atlantico Weekly's travel guide to the country's main islands, updated recently.