PROJECT OF THE WEEK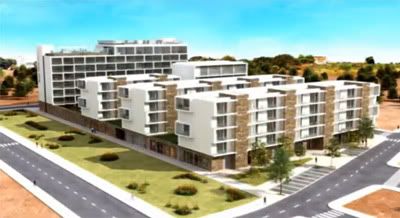 Render of the Europa Park touristic and real estate development for Santa Maria, on Sal Island (more info & pics, in Portuguese).
ECONOMY
Expomar, Cape Verde's first fair about sea-related business activities will have 40 exhibitors from the islands of São Vicente, Santo Antão, Santiago and São Nicolau and will take up 65 stands in a pavilion at the International Cape Verde Fair (FIC) (Macauhub).
Cape Verde is among the countries that received a higher level of gold exports from Portugal in 2011. Gold imports from that EU country grew by 140% according to INE, the national statistics bureau of Cape Verde (AW/A Semana).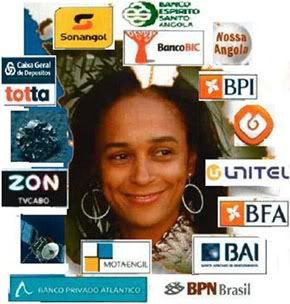 Angola top entrepreneur Isabel dos Santos, daughter of President dos Santos, has started investing in Cape Verde. Dos Santos, the fifth richest woman of Africa, is said to participate strongly in the T+ telecoms company and planning investments in the tourist and real estate sectors (AW/A Semana).
AVIATION
Workers of private airline Halcyonair are threatening a 5-day general strike from April 5th in response to overdue salaries. The strike will affect all the company's services at Praia's Nelson Mandela's International Airport (AW/A Semana).
SUBSCRIBE!
You can subscribe to Atlantico Weekly here. It's free!
Atlantico Weekly is now also on Facebook. Be welcome to join our group!
You can follow Atlantico Weekly on Twitter at atlanticoweekly.
Also be welcome to join our Atlantico Weekly networking and discussion group on Linkedin.
FISHERIES
Some 100 metric tons of soldier shrimp can be caught every year on the islands of Boa Vista and Maio, according to Oksana Tariche, the coordinator of PROACTIVA II, a project that is assessing the shrimp potential in Cape Verdean waters (A Semana).
CAPE VERDE IN 2030
Atlantico Weekly is looking ahead!
Check out our Cape Verde in 2030 with a realistic glimpse of where and how Cape Verde will look like in the next decades …!
ENTREPRENEURS OF CAPE VERDE
Check out Atlantico Weekly's Entrepreneurs of Cape Verde, a series of short interviews with entrepreneurs in Cape Verde, both homegrown and foreign. For instance with Emanuel Spencer of SCI, Cape Verde's first multinational!
PORTS & LOGISTICS
Cape Verdean port management company Enapor – Portos de Cabo Verde over the next 10 months plans to introduce the Single Port Window (Janela Única Portuária – Jupii) system, a project that was launched at the Enapor Mindelo facilities (Macauhub).
TOURISM
The number of hotels and other lodging facilities in Cape Verde grew by almost 10% to 195 entities in 2011, according to INE, the national statistics bureau of Cape Verde. Accommodation grew to almost 8000 rooms with over 14.000 beds last year. In numbers of facilities Santiago is leading with 22 %, followed by Sao Vicente with 16% and Santo Antao with over 14% of total units. In numbers of beds however Sal Island remains leading with over 44% of the total and Boavista in second place with over 31% of all beds. Employment in the hotel branch grew by no less than 27,6% in 2011 to almost 5200 staff. The complete report can be found here (pdf, in Portuguese).
The Cape Verde government has granted 60-year rights for the use of a large land area oo Sao Vicente to the Belgian Talboom Group for the development of a high class tourist resort. The 8,43 hectare project will be at Joao d'Evora Bay (AW/EdI).
UTILITIES
"Electra does not have the capacity to manipulate any price. Our electricity and water invoicing model is transparent." This was the reaction of water and electricity utility Electra's CEO, Alexandre Fortes, to accusations leveled by consumer defense association ADECO, which claimed that the company uses a computer program known as ELAG to increase the amounts on its bills and jeopardize consumers (A Semana).
A number of individuals identifying themselves as employees of water and electricity utility Electra are visiting customers' homes, threatening to cut off their energy supply and providing false information about supposed debts owed to the company. The phony workers, according to Electra, also "levy fines" and collect bill payments, jeopardizing the company's image (A Semana).