POLITICS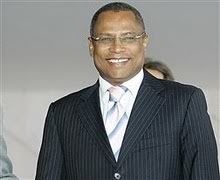 The prime minister of Cape Verde urged the international community to keep up the pressure on the junta in Guinea Bissau to cede power it had seized in an April 12 coup (Wall Street Journal).
The Cape Verdean parliament approved by a majority vote the proposed law for the new Investment Code, which sets out the basis for attracting and facilitating investments in the country (Macauhub).
The government denied that Cape Verde's financial system is exposed to money laundering, affirming that the cases detected do not involve commercial banks and are being dealt with by the courts (A Semana).
SUBSCRIBE!
You can subscribe to Atlantico Weekly here. It's free!
Atlantico Weekly is now also on Facebook. Be welcome to join our group!
You can follow Atlantico Weekly on Twitter at atlanticoweekly.
Also be welcome to join our Atlantico Weekly networking and discussion group on Linkedin.
DEFENSE & SECURITY
US military personnel have been in Cape Verde since March 28 as a part of the AMLEP operation, led by Cape Verde, in which ships passing through Cape Verde's Exclusive Economic Zone are approached in order to promote maritime security and to combat drug trafficking and illegal fishing (A Semana).
AMLEP is the operational phase of Africa Partnership Station (APS), a program that aims to strengthen maritime partnerships to improve safety and security in Africa (Jacksonville).
Ten ships from 12 host nations kicked-off Saharan Express 2012, a multinational exercise in support of Africa Partnership Station (APS), at the pre-sail conference in Dakar April 23.  The countries met to coordinate maritime operations prior to the exercise, which focuses on combating illicit activities -such as illegal fishing, trafficking and piracy – that are endangering the maritime security in many of the participant nations (Defpro).
INTERNATIONAL
Cape Verde is preparing an action plan for a possible evacuation of its citizens residing in Guinea Bissau. The plan is being elaborated by a crisis group, which estimates the number of Cape Verdeans living in Guinea Bissau at approximately two thousand (A Semana).
THE GRAND TOUR OF CAPE VERDE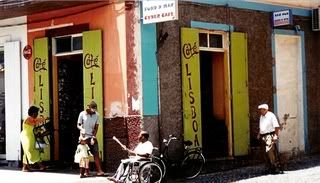 Read The Grand Tour of Cape Verde, Atlantico Weekly's travel guide to the country's main islands.
SAO VICENTE
The Ministry of the Environment, Housing and Territorial Management, the São Vicente municipal chamber and the United Nations Program in Cape Verde discussed the "Urban Profile of Mindelo". The purpose was to carry out a quick assessment of the city's needs and gaps in order to develop policies aimed at reducing urban poverty (A Semana).