POLITICS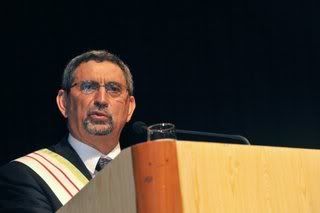 President Jorge Carlos Fonseca said that when election results are definitive, they should be accepted by all political parties, given the fact that Cape Verde is a country with democratic rules. The head of state made the statements while commenting on the results of the repetition of municipal elections at two polling stations in Santa Catarina de Santiago, which resulted in a win for the MpD in the municipal chamber and the PAICV in the municipal assembly (A Semana).
SUBSCRIBE!
You can subscribe to Atlantico Weekly here. It's free!
Atlantico Weekly is now also on Facebook. Be welcome to join our group!
You can follow Atlantico Weekly on Twitter at atlanticoweekly.
Also be welcome to join our Atlantico Weekly networking and discussion group on Linkedin.
YOUR AD ON ATLANTICO WEEKLY

Soon it will be possible to place your ads on Atlantico Weekly. Write us for the options.
ADVERTISEMENT SECTION


BOA VISTA
Sal-based singer Uziel Sança has been ordered to pay a 26,000-escudo fine and 50,000 escudos in damages to Boa Vista district attorney Elisa Mendes. The singer was found guilty of first-degree slander and has not yet decided whether he will appeal the sentence (A Semana).
MAIO
Outside of the Cape Verdean capital city, the country's traditional hospitality and friendliness seems to become more authentic. An example of this is the island of Maio, where this amicability is expressed by the perpetually open doors in its houses, which are one of its trademark images (A Semana).
THE GRAND TOUR OF CAPE VERDE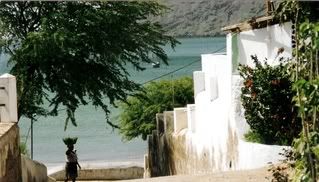 The Santiago, Sao Vicente and Sal chapters of The Grand Tour of Cape Verde, Atlantico Weekly's travel guide to the country's main islands, have been updated recently, so check them out!
SAL
Sal district court sentenced cook Uzang, who, in December of last year, stabbed a Chinese couple to death in the África 70 district of Espargos, to 25 years in prison – the maximum sentence allowed by Cape Verdean law (A Semana).
SOS Tartarugas have compiled a list of birds that can be found on Sal Island. You will be amazed by the diversity. Check it out here (pdf).
SANTIAGO
Two separate accidents at work sites in the city of Praia took the lives of two individuals in the capital. The first incident occurred in the central Plateau district, while the second took placed in Palmarejo. Both cases once again revealed the lack of security on worksites in Cape Verde and the irresponsibility of the institutions that are supposed to enforce labor laws in the country (A Semana).
SANTO ANTAO
Porto Novo district court sentenced Alcindo Rocha, the former manager of the Porto Novo branch of commercial bank Banco Comercial do Atlântico (BCA), to 13 years in prison for abuse of confidence, embezzlement and falsification of documents (A Semana).
SAO VICENTE
Five motorists with blood alcohol levels above the legal limit were identified by the National Police Traffic Brigade over the weekend on the island of São Vicente. A breathalyzer – a device new to Cape Verde – was used during a traffic stop operation carried out on the island. Four drivers were found to have blood alcohol contents above 1.08, while one had a blood alcohol content above 1.02 (A Semana).