CAPE VERDE FLIGHT GUIDE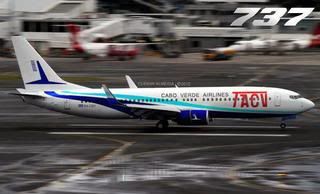 Welcome on Board! Check out Atlantico Weekly's latest feature, the Cape Verde Flight Guide, with TACV Cape Verde Airlines Winter 2012-13 timetable and an overview of all flights to and from Cape Verde!
ADVERTISEMENT SECTION
INTERNATIONAL
The President of the European Commission, Durao Barrosso, will visit Cape Verde in the next few days on the occasion of the fifth anniversary of Cape Verde's Special Partnership with the EU, in order to sign two agreements. One agreement will focus on a visa waver for certain categories of visitor's (like businessmen), the other will be the midterm review of the cooperation agreement between Cape Verde and the EU.
Foreign Minister Jorge Borges and his Brazilian counterpart António Patriota created of a bilateral working group to identify technical cooperation projects between Brazil and Cape Verde.
CD OF THE MONTH
BEST CAPE VERDE MUSIC & BOOKS
Be welcome to check out Atlantico Weekly's music cd and book store in cooperation with Amazon.com! Browse the Atlantico Store for the latest and best Cape Verde and Angolan music, like Cesaria Evora, Tito Paris, Lura, Nancy Vieira, Mayra Andrade, Bonga and many others…! Also use the Atlantico Store to find relevant maps, books on politics, economics and history as well as travel or tourist guides about Cape Verde and Angola. You order straight with Amazon, one of the best online stores in the world. Enjoy!
SOME MUSIC WHILE YOU READ?
SUBSCRIBE!
You can subscribe to Atlantico Weekly here. It's free!
Atlantico Weekly is now also on Facebook. Be welcome to join our group!
You can follow Atlantico Weekly on Twitter at atlanticoweekly.
Also be welcome to join our Atlantico Weekly networking and discussion group on Linkedin.
SPLIT SECOND POLL
SAL
TripAdvisor, the world's largest travel site, has awarded the Odjo d'Água Hotel on Sal Island a "Certificate of Excellence for the Year 2012," making it the best of the island's 17 hotels.
THE GRAND TOUR OF CAPE VERDE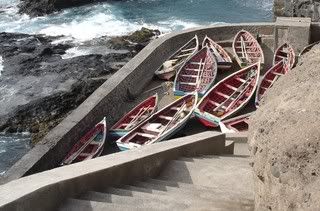 Check out The Grand Tour of Cape Verde, Atlantico Weekly's travel guide to the country's main islands Santiago, Sal, Santo Antao, Boa Vista and Sao Vicente!
SANTO ANTAO
The first cruise ships bringing tourists from different nationalities arrived at the new port facilities of Porto Novo on Santo Antao. The new terminal building however will only be fully operational from November 2012.