ADVERTISEMENT


INTERNATIONAL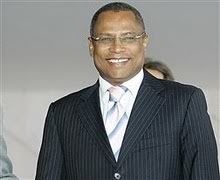 Prime Minister José Maria Neves will begin a six-day official visit on February 1 to Portugal, where he will meet with Portuguese authorities and with the Cape Verdean community residing in the Western European country. Among many other issues, José Maria Neves will give a master class at the School of Science and Technology of Nova Lisboa University about "Cape Verde's Transformation Strategy and Investment Opportunities", A  Semana reported.
SPLIT SECOND POLL
CAPE VERDE FLIGHT GUIDE WINTER 2012/2013
Welcome on Board! Check out Atlantico Weekly's latest feature, the Cape Verde Flight Guide, with TACV Cape Verde Airlines Winter 2012-13 timetable and an overview of all flights to and from Cape Verde!
CAPE VERDE CAN!
After holding their ground against South Africa in the opening match of the Africa's Cup soccer tournement held in South Africa (0-0), as well as against Morocco (1-1), Cape Verde's national team, the Blue Sharks, beat Angola at 2-1 and made it to the quarter finals. Next job is to beat Ghana on February 2nd.
BEST CAPE VERDE MUSIC & BOOKS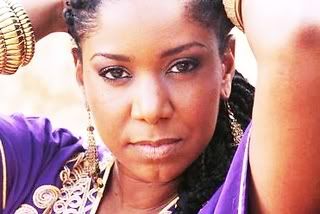 Be welcome to check out Atlantico Weekly's music cd and book store in cooperation with Amazon.com! Browse the Atlantico Store for the latest and best Cape Verde and Angolan music, like Cesaria Evora, Tito Paris, Lura, Nancy Vieira, Mayra Andrade, Bonga and many others…! Also use the Atlantico Store to find relevant maps, books on politics, economics and history as well as travel or tourist guides about Cape Verde and Angola. You order straight with Amazon, one of the best online stores in the world. Enjoy!
YOUR AD ON ATLANTICO WEEKLY
It is now possible to place your ads on Atlantico Weekly. Write us for the options.
SUBSCRIBE!
You can subscribe to Atlantico Weekly here. It's free! Atlantico Weekly is now also on Facebook. Be welcome to join our group! You can follow Atlantico Weekly on Twitter at atlanticoweekly. Also be welcome to join our Atlantico Weekly networking and discussion group on Linkedin.
THE GRAND TOUR OF CAPE VERDE
Check out The Grand Tour of Cape Verde, Atlantico Weekly's travel guide to the country's main islands Santiago, Sal, Santo Antao, Boa Vista and Sao Vicente. Agora tambem em Portugues!
BOA VISTA
In September 2013 work will start on the construction of the Meliá White Sands, a luxury five-star hotel with 850 rooms. This will be the first of a series of six hotels to be built on Santa Mónica Beach, A Semana reported.
CAPE VERDE IN 2030
Atlantico Weekly is looking ahead! Check out our Cape Verde in 2030 with a realistic glimpse of where and how Cape Verde will look like in the next decades …!