MEET OUR CONSULTANCY
Are you planning on doing business in Cape Verde? Get there with
Atlantico Business Development
business diplomacy
economic intelligence
political risk assessment
market scans
more here.
CAPE VERDE FLIGHT GUIDE WINTER 2012/2013
Welcome on Board! Check out Atlantico Weekly's latest feature, the Cape Verde Flight Guide, with TACV Cape Verde Airlines Winter 2012-13 timetable and an overview of all flights to and from Cape Verde. Coming soon is the 2013 Summer Edition!
BEST RESTAURANT OF CAPE VERDE 2013
Participate in this year's poll! Nominate your candidates for Best Restaurant of Cape Verde in 2013. Please go to the Best Restaurant page and fill in the form, thank you! Tambem em Portugues!
BEST CAPE VERDE MUSIC & BOOKS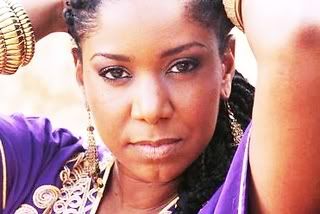 Be welcome to check out Atlantico Weekly's music cd and book store in cooperation with Amazon.com! Browse the Atlantico Store for the latest and best Cape Verde and Angolan music, like Cesaria Evora, Tito Paris, Lura, Nancy Vieira, Mayra Andrade, Bonga and many others…! Also use the Atlantico Store to find relevant maps, books on politics, economics and history as well as travel or tourist guides about Cape Verde and Angola. You order straight with Amazon, one of the best online stores in the world. Enjoy!
ECONOMY
The International Monetary Fund revised its economic growth forecast for Cape Verde for 2013 downwards, estimating a slowdown to 4.1% due to the crisis in Europe and increased competition in tourism.
THE GRAND TOUR OF CAPE VERDE
Check out The Grand Tour of Cape Verde, Atlantico Weekly's travel guide to the country's main islands Santiago, Sal, Santo Antao, Boa Vista and Sao Vicente. Agora tambem em Portugues!
SPLIT SECOND POLL
ADVERTISEMENT


AGORA TAMBEM EM PORTUGUES!
O Grand Tour de Cabo Verde esta a ser traduzido em Portugues! Começamos na Ilha de Santiago e ja seguimos para a Ilha de Sao Vicente e a Ilha de Santo Antao…
AGRI ETC
The official release of the Maria Chaves wines, a project spearheaded by the Solidarity and Development Association, will take place on April 30. The product will only go on sale in the Cape Verdean market, however, in June, according to Father Octávio Fassano, the mentor of the project elaborated by the Capuchin Order in Cape Verde (A Semana).
TOURISM
Sal Rei town hosted the first "Gastronomic Week" on the island of Boa Vista, in order to "boost the local catering". It has enrolled 12 local restaurants, press reported.
AVIATION
Low cost carrier Transavia, owned by Air France/KLM, will start operating flights between Amsterdam and Sao Vicente from October 2013, in addition to their flights from Paris Orly and their flights to Sal that are already operational.
BUSINESS
The Minister of Tourism, Industry and Energy, Humberto Brito, announced the interest of several foreign companies in the privatization of Electra (the company responsible for the production of water and electricity in Cape Verde).
ENTREPRENEURS OF CAPE VERDE
Check out Atlantico Weekly's Entrepreneurs of Cape Verde, a series of short interviews with entrepreneurs in Cape Verde, both homegrown and foreign!
SANTIAGO
The complex of São Jorginho, outside Praia, will host a future military school and agri-business incubator, the President of the Cape Verdean Solidarity Foundation (FCS), Vanusa Cardoso told the local press.
SANTO ANTAO
Thirty exhibitors from the three municipalities of Santo Antão have confirmed their presence at the third edition of the "kmida de terra" (traditional food), on the Island. The opening takes place on April 27th.
CAPE VERDE IN 2030
Atlantico Weekly is looking ahead! Check out our Cape Verde in 2030 with a realistic glimpse of how Cape Verde will look like in the next decades …!