MEET OUR CONSULTANCY
Are you planning on doing business in Cape Verde? Get there with
Atlantico Business Development
business diplomacy
economic intelligence
political risk assessment

market scans
more here.
NEWS
The latest World Bank review of policies and institutions in Sub-Saharan Africa shows an overall stable environment for growth and poverty reduction despite divergence across countries. Cape Verde and Kenya had the highest scores, although Cape Verde saw a decline in its CPIA for the third year in a row (World Bank).
The company Cabeólica has won the 2013 edition of the prestigious Ashden Award in acknowledgement of the pioneering work it has been developing to generate wind energy through a public-private partnership in Cape Verde, A Semana reported.
Prime Minister José Maria Neves said that his government is preparing a new proposal for the Property Tax law (IUP) to be debated in Parliament.
Proud to be Cape Verdean: A Look at Cape Verdeans in the Golden State, a documentary about the Cape Verdean community in California, will screen on Friday, June 28 at 7 p.m. at the New Bedford Whaling National Historical Park theater, 33 William St., downtown New Bedford (Wareham).
VOTE NOW
FOR
BEST RESTAURANT OF CAPE VERDE 2013!
Participate in this year's poll! Vote for your candidates for Best Restaurant of Cape Verde in 2013.
BEST CAPE VERDE MUSIC & BOOKS
Be welcome to check out Atlantico Weekly's music cd and book store in cooperation with Amazon.com! Browse the Atlantico Store for the latest and best Cape Verde and Angolan music, like Cesaria Evora, Tito Paris, Lura, Nancy Vieira, Mayra Andrade, Bonga and many others…! Also use the Atlantico Store to find relevant maps, books on politics, economics and history as well as travel or tourist guides about Cape Verde and Angola. You order straight with Amazon, one of the best online stores in the world. Enjoy!
ADVERTISE NOW ON ATLANTICO WEEKLY AND GET HUGE DISCOUNTS!
Atlantico Weekly now offers huge discounts to companies wishing to promote their business on our website.
Rates for ads with picture, link and a bit of text in one of the three columns on our front page now start at only 499 Euros for a 26 weekly edition period or only 999 Euros for a 52 weekly edition period (excluding taxes and money transfer costs).
Contact us for more info and our range of other advertising and promotion offers!
PROJECT OF THE WEEK
The new visitor's centre for Fogo Island's National Park (picture from A Semana).
ECONOMY
Risk rating agency Standard & Poor's lowered its outlook for Cape Verde from "stable" to "negative" despite keeping the country's long term credit rating at "B+" and its short term rating at "B". S&P's decision follows a similar one from Fitch Ratings, which also lowered the outlook for Cape Verde from stable to negative, due to lower than expected growth of the archipelago's gross domestic product (GDP).
Postal service Correios de Cabo Verde in 2012 posted a loss of around 90 million Cape Verdean escudos (US$1.06 million), which was the worst performance since the company was spun off from Cabo Verde Telecom, local press reported. The negative results were possibly due to Correios de Cabo Verde's 20 percent in Novo Banco, a micro-credit bank that last year posted a loss of 200 million escudos (US$2.36 million).
THE RISE OF THE PACS
Meet three booming Portuguese-speaking African Countries.
The rise of the what? Another acronym, you say? Well, why not… In Portuguese the countries are called PALOPs, the Paises Africanos de Lingua Oficial Portuguesa (or African Countries with Portuguese as Official Language). So we call them PACs. Three PACs have become booming economies and nobody is stopping them: Cape Verde, Angola and Mozambique. Check it out.
AVIATION
The Cape Verdean government and the African Development Bank signed a financing contract for some 32 million euros for the construction of the new passenger terminal at Nelson Mandela International Airport in Praia, A Semana reported.
THE GRAND TOUR OF CAPE VERDE
Check out The Grand Tour of Cape Verde, Atlantico Weekly's travel guide to the country's main islands Santiago, Sal, Santo Antao, Boa Vista and Sao Vicente. Agora tambem em Portugues!
ADVERTISEMENT
AGORA TAMBEM EM PORTUGUES!
O Grand Tour de Cabo Verde esta a ser traduzido em Portugues! Começamos na Ilha de Santiago e ja seguimos para a Ilha de Sao Vicente e a Ilha de Santo Antao…
ENTREPRENEURS OF CAPE VERDE
Check out Atlantico Weekly's Entrepreneurs of Cape Verde, a series of short interviews with entrepreneurs in Cape Verde, both homegrown and foreign!
SANTIAGO
The municipal government of Praia has contracted a private company to collect municipal taxes in an effort to reduce the congestion at the single cashier it has for the purpose in the Praia municipal chamber's offices in the Fazenda district of the city, A Semana reported.
CAPE VERDE IN 2030
Atlantico Weekly is looking ahead! Check out our Cape Verde in 2030 with a realistic glimpse of how Cape Verde will look like in the next decades …!
OPINION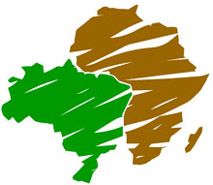 A reaction to a recent piece in The Economist: Can Brazil Conquer Africa's Booming Markets?