MEET OUR CONSULTANCY
Are you planning on doing business in Cape Verde? Get there with
Atlantico Business Development
business diplomacy
economic intelligence
political risk assessment
market scans
more here.
– INTERVIEW –

Atlantico Weekly recently spoke with Cape Verde's Prime Minister José Maria Neves about Cape Verde's business opportunities, development strategy, privatisations, new property tax law, international relations and much more in: Islands of Sun and Freedom in a Sea of Opportunities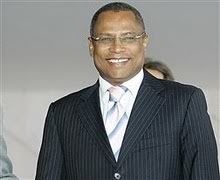 – ENTREVISTA –

Atlantico Weekly falou com o Primeiro-Ministro de Cabo Verde, Dr José Maria Neves, sobre as opportunidades de negócios em Cabo Verde, a stratégia de desenvolvimento, mudanças na tributação, as privatisações, as relações internacionais e muito mais em: Ilhas de Sol e Liberdade num Mar de Oportunidades

VOTE NOW
FOR
BEST RESTAURANT OF CAPE VERDE 2013!
Participate in this year's poll! Vote for your candidates for Best Restaurant of Cape Verde in 2013.
BEST CAPE VERDE MUSIC & BOOKS
Be welcome to check out Atlantico Weekly's music cd and book store in cooperation with Amazon.com! Browse the Atlantico Store for the latest and best Cape Verde and Angolan music, like Cesaria Evora, Tito Paris, Lura, Nancy Vieira, Mayra Andrade, Bonga and many others…! Also use the Atlantico Store to find relevant maps, books on politics, economics and history as well as travel or tourist guides about Cape Verde and Angola. You order straight with Amazon, one of the best online stores in the world. Enjoy!
ADVERTISE NOW ON ATLANTICO WEEKLY AND GET HUGE DISCOUNTS!
Atlantico Weekly now offers huge discounts to companies wishing to promote their business on our website.
Rates for ads with picture, link and a bit of text in one of the three columns on our front page now start at only 499 Euros for a 26 weekly edition period or only 999 Euros for a 52 weekly edition period (excluding taxes and money transfer costs).
Contact us for more info and our range of other advertising and promotion offers!
ECONOMY
The National Statistics Institute (INE) has revised its estimate of the Gross Domestic Product growth rate for 2011 from 5.1% to 4%, according to the results of the National Accounts presented this Friday in Praia. Director of National Accounts Silvina Santos affirms, however, that the economy nevertheless showed improvement over 2010, A Semana reported.
AGRI ETC.
The municipality of São Salvador do Mundo on the island of Santiago saw its crown jewel fficially opened this weekend: the Faveta dam, a hydraulic infrastructure that will make between 900,000 and one million cubic meters of water available per year to irrigate 86 hectares of lands both upstream and downstream from the reservoir it has created, A Semana reported.
The 1st edition of the Cape Verde International Agro-Business Fair, to be held from 26 to 28 July, will be attended by over 30 companies from Portugal, Brazil, Spain (Canary Islands) and Cape Verde. The venue for the fair is the Cape Verde International Fair (FIC) and its aim, according to Cape Verde's Rural Development Minister, Eva Ortet, is to promote creation of new agricultural companies, due to the several waterway and dam projects underway across the archipelago, local press reported.
AVIATION
Air passenger traffic registered a 2.1% drop in the first half of 2013 in comparison to the same period in 2012, caused essentially by the reduction in domestic airline activities, which saw a decrease in 15.7%. International traffic increased 8.8%, with the most significant increases seen in São Vicente (up 31.9%), Sal 813.9%) and Praia (7%). Sal's Amílcar Cabral International Airport was the only to see overall growth (3.7%), with all others registering deceases in traffic ranging from 38% (Maio) to 1.2% (São Vicente) (A Semana).
BANKING & FINANCE
Cape Verdean commercial bank Banco Comercial do Atlântico (BCA) will invest all of the profit it registered in 2012 – a total of 339 million escudos – in line with orientations from the Bank of Cape Verde. BCA's shareholders unanimously approved the decision. Of the total of 339 million escudos in net profits from the 2012 financial year, 10%, or 33,908,000 escudos, will be channeled into the BCA's legal reserves, while the remaining 305,179,000 escudos will go into other reserves, A Semana reported.
THE GRAND TOUR OF CAPE VERDE
Check out The Grand Tour of Cape Verde, Atlantico Weekly's travel guide to the country's main islands Santiago, Sal, Santo Antao, Boa Vista and Sao Vicente. Agora tambem em Portugues!
ADVERTISEMENT
AGORA TAMBEM EM PORTUGUES!
O Grand Tour de Cabo Verde esta a ser traduzido em Portugues! Começamos na Ilha de Santiago e ja seguimos para a Ilha de Sao Vicente e a Ilha de Santo Antao…
ENTREPRENEURS OF CAPE VERDE
Check out Atlantico Weekly's Entrepreneurs of Cape Verde, a series of short interviews with entrepreneurs in Cape Verde, both homegrown and foreign!
CAPE VERDE IN 2030
Atlantico Weekly is looking ahead! Check out our Cape Verde in 2030 with a realistic glimpse of how Cape Verde will look like in the next decades …!