ADVERTISEMENT


MEET OUR CONSULTANCY
Are you planning on doing business in Cape Verde? Get there with
Atlantico Business Development
business diplomacy
economic intelligence
political risk assessment
market scans
more here.
NEWS
Prime Minister José Maria Neves will be in Boston, Massachusetts, on Monday, September 30, to attend a forum with the aim of promoting bilateral trade and investment on the part of American entrepreneurs in Cape Verde. The singular event, promoted by the two countries, aims to position Cape Verde as a business center for West Africa, and will serve as an opportunity for Cape Verdean business owners and investors to become more familiar with AGOA, a program created more than two decades ago by the United States government to provide African countries with tariff- and quota-free access to the US market (A Semana).
As long as they fit in with reality, clusters are a good investment for the Cape Verdean government, according to Pascal Lamy, Director-General of the World Trade Organization. As he prepared to step down from the office after two consecutive terms at the helm of the WTO, the former European Commissioner for Trade under the presidency of Romano Prodi and influential member of the French Socialist Party visited Cape Verde. While in the city of Praia, Lamy confessed his admiration for this archipelago of the Atlantic which has proved capable of overcoming structural difficulties and serves as an example of good governance in Africa (A Semana).
WHAT IS THE BEST RESTAURANT OF CAPE VERDE 2013?
Check out the results of Atlantico Weekly's poll on the Best Restaurant of Cape Verde in 2013.
– INTERVIEW –
Atlantico Weekly recently spoke with Cape Verde's Prime Minister José Maria Neves about Cape Verde's business opportunities, development strategy, privatisations, new property tax law, international relations and much more in: Islands of Sun and Freedom in a Sea of Opportunities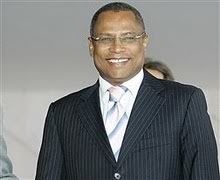 – ENTREVISTA –

Atlantico Weekly falou com o Primeiro-Ministro de Cabo Verde, Dr José Maria Neves, sobre as opportunidades de negócios em Cabo Verde, a stratégia de desenvolvimento, mudanças na tributação, as privatisações, as relações internacionais e muito mais em: Ilhas de Sol e Liberdade num Mar de Oportunidades

BEST CAPE VERDE MUSIC & BOOKS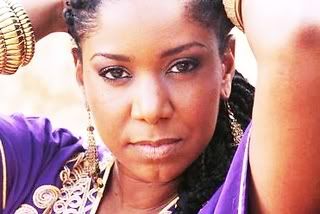 Be welcome to check out Atlantico Weekly's music cd and book store in cooperation with Amazon.com! Browse the Atlantico Store for the latest and best Cape Verde and Angolan music, like Cesaria Evora, Tito Paris, Lura, Nancy Vieira, Mayra Andrade, Bonga and many others…! Also use the Atlantico Store to find relevant maps, books on politics, economics and history as well as travel or tourist guides about Cape Verde and Angola. You order straight with Amazon, one of the best online stores in the world. Enjoy!
ADVERTISE NOW ON ATLANTICO WEEKLY AND GET HUGE DISCOUNTS!
Atlantico Weekly now offers huge discounts to companies wishing to promote their business on our website.
Rates for ads with picture, link and a bit of text in one of the three columns on our front page now start at only 499 Euros for a 26 weekly edition period or only 999 Euros for a 52 weekly edition period (excluding taxes and money transfer costs).
Contact us for more info and our range of other advertising and promotion offers!
ECONOMY
Ulisses Correia e Silva, the chairman of opposition party MpD, has recommended a wider-reaching approach to the business sector in Cape Verde in order to give the country an economy with the capacity to continually increase its export volume, create businesses and jobs, renew the business fabric, attract foreign investment and spur business in other sectors and services. The MpD leader, who spoke to A Semana Online following a visit to the Business Development and Innovation Agency (ADEI), said that the government's fiscal policy should also be general and wide-reaching and much more favorable than it currently is.
The President of the Movement for Democracy (MpD – opposition party) also advocated the need to endow Cabo Verde Investimentos (CI) of "more human and budgetary resources to invest and play well its role". Ulisses Correia e Silva said the institution needs to have all the articulation institutional conditions to operate as a one-stop shop for investors (Inforpress).
THE GRAND TOUR OF CAPE VERDE
Check out The Grand Tour of Cape Verde, Atlantico Weekly's travel guide to the country's main islands Santiago, Sal, Santo Antao, Boa Vista and Sao Vicente. Agora tambem em Portugues!
SANTO ANTAO
A fire broke out at the Santantão Art Resort Hotel in the city of Porto Novo, Santo Antão, on September 23, as a result of a short circuit. No one was injured in the blaze, A Semana reported.
SAO VICENTE
The Casa Serradas in Mindelo (São Vicente) is on the verge of bankruptcy, without replacement of the stock, with 45 workers without salaries for almost six months. The management is at a unknown location abroad for quite some time. The Union of industry, Commerce and services (SICS), which represents workers of Serradas said that this situation may lead to the insolvency of the firm (Inforpress).
AGORA TAMBEM EM PORTUGUES!
O Grand Tour de Cabo Verde esta a ser traduzido em Portugues! Começamos na Ilha de Santiago e ja seguimos para a Ilha de Sao Vicente e a Ilha de Santo Antao…