ADVERTISEMENT


MEET OUR CONSULTANCY
Are you planning on doing business in Cape Verde? Get there with
Atlantico Business Development
business diplomacy
economic intelligence
political risk assessment
market scans
more here.
NEWS
The United Kingdom's National Crime Agency will donate four semi-rigid boats to Cape Verde – two intended for the Coast Guard and two for the Maritime Police. The donation represents an important reinforcement in the maritime patrolling means at the disposal of Cape Verdean authorities (A Semana).
WHAT IS THE BEST RESTAURANT OF CAPE VERDE 2013?
Check out the results of Atlantico Weekly's poll on the Best Restaurant of Cape Verde in 2013.
– INTERVIEW –
Atlantico Weekly recently spoke with Cape Verde's Prime Minister José Maria Neves about Cape Verde's business opportunities, development strategy, privatisations, new property tax law, international relations and much more in: Islands of Sun and Freedom in a Sea of Opportunities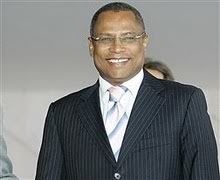 – ENTREVISTA –

Atlantico Weekly falou com o Primeiro-Ministro de Cabo Verde, Dr José Maria Neves, sobre as opportunidades de negócios em Cabo Verde, a stratégia de desenvolvimento, mudanças na tributação, as privatisações, as relações internacionais e muito mais em: Ilhas de Sol e Liberdade num Mar de Oportunidades

BEST CAPE VERDE MUSIC & BOOKS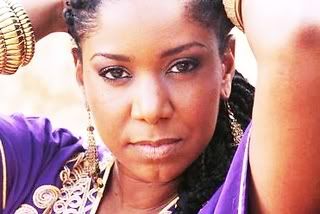 Be welcome to check out Atlantico Weekly's music cd and book store in cooperation with Amazon.com! Browse the Atlantico Store for the latest and best Cape Verde and Angolan music, like Cesaria Evora, Tito Paris, Lura, Nancy Vieira, Mayra Andrade, Bonga and many others…! Also use the Atlantico Store to find relevant maps, books on politics, economics and history as well as travel or tourist guides about Cape Verde and Angola. You order straight with Amazon, one of the best online stores in the world. Enjoy!
ADVERTISE NOW ON ATLANTICO WEEKLY AND GET HUGE DISCOUNTS!
Atlantico Weekly now offers huge discounts to companies wishing to promote their business on our website.
Rates for ads with picture, link and a bit of text in one of the three columns on our front page now start at only 499 Euros for a 26 weekly edition period or only 999 Euros for a 52 weekly edition period (excluding taxes and money transfer costs).
Contact us for more info and our range of other advertising and promotion offers!
ECONOMY
The rate of economic growth in Cape Verde continued to slow in the third quarter of this year, posting the lowest rate in the last 36 consecutive quarters – or nine years – the West African archipelago's National Statistics Institute said.
The homologous variation rate registered by the Consumer Price Index measured by the National Statistics Institute (INE) in September was 1.1%, a 0.2 percentage point decrease over the August rate. Monthly variation between August and September was 0.4%, while the average inflation rate for the past twelve months was 2.5%, 0.1% lower than the previous month (A Semana).
THE GRAND TOUR OF CAPE VERDE
Check out The Grand Tour of Cape Verde, Atlantico Weekly's travel guide to the country's main islands Santiago, Sal, Santo Antao, Boa Vista and Sao Vicente. Agora tambem em Portugues!
SANTIAGO
Minister of Tourism, Industry and Energy Humberto Brito said that by early 2014, water and electricity utility company Electra will have the capacity to provide running water 24 hours a day to the city of Praia. According to Brito, the government is preparing the water conduit pumping system to ensure quality water is provided to the city's higher-altitude zones, which still suffer from problems related to the water distribution network (A Semana). The Cape Verdean government has secured a loan from Japan of US$165 million to install a single water distribution network on the island of Santiago, the minister said.
AGORA TAMBEM EM PORTUGUES!
O Grand Tour de Cabo Verde esta a ser traduzido em Portugues! Começamos na Ilha de Santiago e ja seguimos para a Ilha de Sao Vicente e a Ilha de Santo Antao…
SPLIT SECOND POLLS