ADVERTISEMENT
MEET OUR CONSULTANCY
Are you planning on doing business in Cape Verde? Get there with
Atlantico Business Development
business diplomacy
economic intelligence
political risk assessment
market scans
more here.
NEWS
A €55 million EU aid will be given to Cabo Verde to support the country's efforts to deal with poverty, promote sustainable and inclusive growth and develop good governance policies. European Commissioner for Development, Andris Piebalgs visited for the first time the island country in the central Atlantic Ocean and announced the EU aid. According to the Commission, the funding will focus specifically on the areas of the fight against poverty, sustainable and inclusive growth and good governance, for the period of 2014-2020.
The prime minister of Cabo Verde said Wednesday he planned to visit Angola before March to boost economic and business relations between the two countries. He is also considering similar visits to Equatorial Guinea and Sao Tome and Principe, local press reported.
WHAT IS THE BEST RESTAURANT OF CAPE VERDE 2013?
Check out the results of Atlantico Weekly's poll on the Best Restaurant of Cape Verde in 2013.
– INTERVIEW –
Atlantico Weekly recently spoke with Cape Verde's Prime Minister José Maria Neves about Cape Verde's business opportunities, development strategy, privatisations, new property tax law, international relations and much more in: Islands of Sun and Freedom in a Sea of Opportunities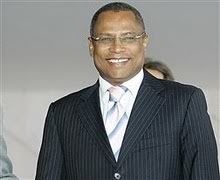 – ENTREVISTA –
Atlantico Weekly falou com o Primeiro-Ministro de Cabo Verde, Dr José Maria Neves, sobre as opportunidades de negócios em Cabo Verde, a stratégia de desenvolvimento, mudanças na tributação, as privatisações, as relações internacionais e muito mais em: Ilhas de Sol e Liberdade num Mar de Oportunidades
ADVERTISE NOW ON ATLANTICO WEEKLY AND GET HUGE DISCOUNTS!
Atlantico Weekly now offers huge discounts to companies wishing to promote their business on our website.
Rates for ads with picture, link and a bit of text in one of the three columns on our front page now start at only 499 Euros for a 26 weekly edition period or only 999 Euros for a 52 weekly edition period (excluding taxes and money transfer costs).
Contact us for more info and our range of other advertising and promotion offers!
ECONOMY
Cabo Verde is interested in receiving investments from Angola's Sovereign fund, Cabo Verde's Finance Minister, Cristina Duarte said Tuesday in Luanda at the end of a meeting with the fund's president, José Filomeno dos Santos. Duarte, who Monday began a three-day working visit to Angola, said that Angolan private capital was amongst Cabo Verde's preferred sources of investment in the port, air, hotel, tourist, energy, information technology and communication sectors, local press reported.
Angola plans to support the Cabo Verde (Cape Verde) State Budget with over 1.3 billion kwanzas (US$13.3 million) following a cooperation agreement signed in Luanda this week, local press reported.
THE GRAND TOUR OF CAPE VERDE
Check out The Grand Tour of Cape Verde, Atlantico Weekly's travel guide to the country's main islands Santiago, Sal, Santo Antao, Boa Vista and Sao Vicente. Agora tambem em Portugues!
AVIATION
Cabo Verde's (Cape Verde's) flagship airline Transportes Aéreos de Cabo Verde plans to join its Angola counterpart TAAG to operate together in West Africa, Cabo Verde's Minister for Finance and Planning said Monday in Luanda.
The Directorate General of the Treasury has authorized state-owned TACV Cabo Verde Airlines to take out a new US$ 4 million loan (approximately 360 million escudos) from Cape Verdean commercial bank Caixa Económica de Cabo Verde. TACV currently has a deficit on the order of US$ 70 million, a heavy payroll and extremely high fuel costs, facts which helped justify a recent decision to reduce a number of perks long enjoyed by its employees, A Semana reported.
SPLIT SECOND POLL
AGORA TAMBEM EM PORTUGUES!
O Grand Tour de Cabo Verde esta a ser traduzido em Portugues! Começamos na Ilha de Santiago e ja seguimos para a Ilha de Sao Vicente e a Ilha de Santo Antao…
TOURISM
Portuguese colonial officers in the 17th and 18th centuries perceived the West African slave-trading hub of Cabo Verde as a dead-end posting – often literally because of its propensity for drought and tropical disease. Today the wind-pummelled, volcanic archipelago 600km off the coast of Senegal is a growing tourist spot, offering dramatic landscapes for hikers, along with a vibrant music scene and year-round sunshine. In the past three years, the number of tourists going to Cabo Verde – also known as Cape Verde – has beaten the rate for Africa's $34-billion market, growing on average each year by nearly 20 percent, according to a UN report. National Geographic has called it a "must see" destination for this year. Here are tips about getting the most out of a trip to Cabo Verde from Reuters, whose 2 600 journalists in all parts of the world offer visitors the best local insights.