ADVERTISEMENT
MEET OUR CONSULTANCY
Are you planning on doing business in Cape Verde? Get there with
Atlantico Business Development
business diplomacy
economic intelligence
political risk assessment
market scans
more here.
NEWS
The Cape Verdean government and the Japanese International Cooperation Agency (JICA) have reached an agreement on a loan to finance the Water Supply System development project on the island of Santiago to the tune of more than 12 billion escudos (A Semana).
WHAT IS THE BEST RESTAURANT OF CAPE VERDE 2013?
Check out the results of Atlantico Weekly's poll on the Best Restaurant of Cape Verde in 2013.
– INTERVIEW –
Atlantico Weekly recently spoke with Cape Verde's Prime Minister José Maria Neves about Cape Verde's business opportunities, development strategy, privatisations, new property tax law, international relations and much more in: Islands of Sun and Freedom in a Sea of Opportunities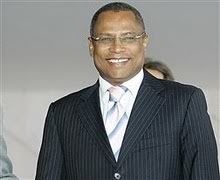 – ENTREVISTA –
Atlantico Weekly falou com o Primeiro-Ministro de Cabo Verde, Dr José Maria Neves, sobre as opportunidades de negócios em Cabo Verde, a stratégia de desenvolvimento, mudanças na tributação, as privatisações, as relações internacionais e muito mais em: Ilhas de Sol e Liberdade num Mar de Oportunidades
ADVERTISE NOW ON ATLANTICO WEEKLY AND GET HUGE DISCOUNTS!
Atlantico Weekly now offers huge discounts to companies wishing to promote their business on our website.
Rates for ads with picture, link and a bit of text in one of the three columns on our front page now start at only 499 Euros for a 26 weekly edition period or only 999 Euros for a 52 weekly edition period (excluding taxes and money transfer costs).
Contact us for more info and our range of other advertising and promotion offers!
ECONOMY
Portugal will provide support to Cabo Verde (Cape Verde) in the process of extending its continental platform, a project that the archipelago's authorities will have to present to the United Nations by the end of the year, the Portuguese Agriculture Minister said, local press reported.
Cape Verde and Praia now have a modern, extensive port, which is expected to have a direct impact on the economy on the order of 500 million escudos. By 2025, however, the port is predicted to see revenues of more than seven billion escudos per year (A Semana).
THE GRAND TOUR OF CAPE VERDE
Check out The Grand Tour of Cape Verde, Atlantico Weekly's travel guide to the country's main islands Santiago, Sal, Santo Antao, Boa Vista and Sao Vicente. Agora tambem em Portugues!
PROJECT OF THE WEEK
Render of the project of the regeneration of the Eden Park Cinema in Mindelo, São Vicente Island.
BEST MUSIC & BOOKS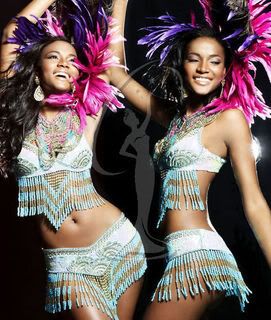 Be welcome to check out Atlantico Weekly's music cd and book store in cooperation with Amazon.com! Browse the Atlantico Store for the latest and best Angolan, Cape Verde and Mozambican music, like Waldemar Bastos, Bonga and many others…! Also use the Atlantico Store to find relevant maps, books on politics, economics and history as well as travel or tourist guides aboutthese countries. You order straight with Amazon, one of the best online stores in the world. Enjoy!
FOGO
Prime Minister José Maria Neves presided over the inauguration of expansion and modernization work for Vale dos Cavaleiros sea port, on the Island of Fogo. Neves, who called the work an important step toward developing inter-island maritime transportation, said that "the port will increase the economic competitiveness of the island of Fogo (A Semana reported)."