ADVERTISEMENT
MEET OUR CONSULTANCY
Are you planning on doing business in Cape Verde? Get there with
Atlantico Business Development
business diplomacy
economic intelligence
political risk assessment
market scans
more here.
NEWS
President Jorge Carlos Fonseca believes that the recent projections by Fitch Ratings, which estimate Cape Verde's public debt will rise to more than 115% of GDP in 2015 and 120% in 2017, merit the attention of all Cape Verdeans, especially the government. Fonseca said that, regardless of the interpretations made by politicians, it is important to join forces to attenuate these numbers and create conditions that will allow the economy to grow (A Semana).
The Supreme Court of Justice has slightly reduced the sentence of those convicted by Praia district court in the Operation Speed Boat case and, in a surprise ruling, has also overturned the lower court's acquittal of businessman José Teixeira, sentencing him to four years behind bars for money laundering (A Semana).
WHAT IS THE BEST RESTAURANT OF CAPE VERDE 2013?
Check out the results of Atlantico Weekly's poll on the Best Restaurant of Cape Verde in 2013.
– INTERVIEW –
Atlantico Weekly recently spoke with Cape Verde's Prime Minister José Maria Neves about Cape Verde's business opportunities, development strategy, privatisations, new property tax law, international relations and much more in: Islands of Sun and Freedom in a Sea of Opportunities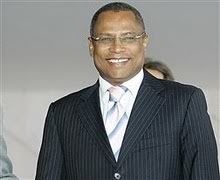 – ENTREVISTA –
Atlantico Weekly falou com o Primeiro-Ministro de Cabo Verde, Dr José Maria Neves, sobre as opportunidades de negócios em Cabo Verde, a stratégia de desenvolvimento, mudanças na tributação, as privatisações, as relações internacionais e muito mais em: Ilhas de Sol e Liberdade num Mar de Oportunidades
ADVERTISE NOW ON ATLANTICO WEEKLY AND GET HUGE DISCOUNTS!
Atlantico Weekly now offers huge discounts to companies wishing to promote their business on our website.
Rates for ads with picture, link and a bit of text in one of the three columns on our front page now start at only 499 Euros for a 26 weekly edition period or only 999 Euros for a 52 weekly edition period (excluding taxes and money transfer costs).
Contact us for more info and our range of other advertising and promotion offers!
ECONOMY
The gross domestic product (GDP) of Cabo Verde (Cape Verde) in 2012 posted nominal growth of 1.9 percent and year-on-year growth of 1.2 percent, according to the National Accounts Estimates published by the National Statistics Institute (INE).
Cabo Verde had a total of 9,177 companies operating in 2012, which was a rise of 220 companies or 2.5 percent more than in 2011, INE also said. According to the 4th Business Census, for 2012, companies in operation at the end of 2012 posted turnover of 250.8 billion escudos, a drop of 7.6 billion escudos compared to 2011, and the number of jobs fell by almost 2,000 to 51,400 people employed.
The Directorate General of Customs has been clearing merchandise and proceeding with computerized registration of cargo ships prior to their arrival in Cape Verde. These measures, which will be tested throughout the coming quarter, are the results of the modernization of the services provided to business operators and are intended to improve the business environment in the country, according to the Ministry of Finances and Planning (A Semana).
Portuguese bank Caixa Geral de Depósitos has made a 30 million-euro line of credit available to Cape Verde to finance the second phase in the expansion of Sal Rei sea port, on the island of Boa Vista. The government justifies the loan, which falls within the framework of the General State Budget, with the infrastructure's importance to the development of the island and the country (A Semana).
THE GRAND TOUR OF CAPE VERDE
Check out The Grand Tour of Cape Verde, Atlantico Weekly's travel guide to the country's main islands Santiago, Sal, Santo Antao, Boa Vista and Sao Vicente. Agora tambem em Portugues!
BEST MUSIC & BOOKS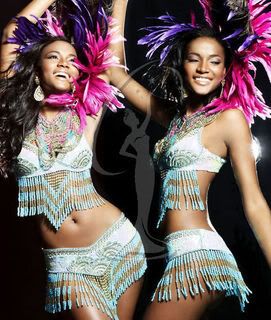 Be welcome to check out Atlantico Weekly's music cd and book store in cooperation with Amazon.com! Browse the Atlantico Store for the latest and best Angolan, Cape Verde and Mozambican music, like Waldemar Bastos, Bonga and many others…! Also use the Atlantico Store to find relevant maps, books on politics, economics and history as well as travel or tourist guides aboutthese countries. You order straight with Amazon, one of the best online stores in the world. Enjoy!
PROJECT OF THE WEEK
Render of Hotel Excelsior, to be built in Praia.
TOURISM
With the motto "For sustainable and inclusive tourism," business operators in the tourism sector all over the country and their international partners will meet on the island of Sal between May 23 and 25 for the sixth edition of the Expotur tourism trade fair (A Semana).
Cabo Verde (Cape Verde) had 222 hotel establishments in 2013, which was rise of 7.2 percent compared to the number of units at the end of 2012, according to an annual inventory conducted by the National Statistics Institute (INE).