Be welcome to check out our many feature stories on Cape Verde! Here they are:
Arnout Nuijt, Editor-in-Chief of Atlantico Weekly, recently spoke with Cape Verde's Prime Minister José Maria Neves.
Read the interview here: Islands of Sun and Freedom in a Sea of Opportunities
Arnout Nuijt, Director do jornal Atlantico Weekly, falou com o Primeiro-Ministro de Cabo Verde, Dr José Maria Neves.
A entrevista esta aqui: Ilhas de Sol e Liberdade num Mar de Oportunidades
BEST RESTAURANT OF CAPE VERDE 2013
Participate in this year's poll! Vote for your candidates for Best Restaurant of Cape Verde in 2013!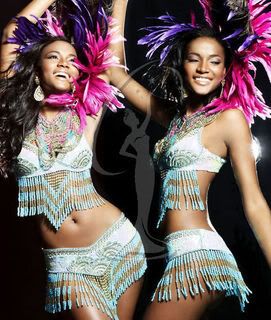 BEST CAPE VERDE MUSIC & BOOKS
Be welcome to check out Atlantico Weekly's music cd and book store in cooperation with Amazon.com! Browse the Atlantico Store for the latest and best Cape Verde and Angolan music, like Cesaria Evora, Tito Paris, Lura, Nancy Vieira, Mayra Andrade, Bonga and many others…! Also use the Atlantico Store to find relevant maps, books on politics, economics and history as well as travel or tourist guides about Cape Verde and Angola.You order straight with Amazon, one of the best online stores in the world. Enjoy!
THE GRAND TOUR OF CAPE VERDE
Check out The Grand Tour of Cape Verde, Atlantico Weekly's travel guide to the country's main islands Santiago, Sal, Santo Antao, Boa Vista and Sao Vicente.
AGORA TAMBEM EM PORTUGUES!
O Grand Tour de Cabo Verde esta a ser traduzido em Portugues! Começamos na Ilha de Santiago e ja seguimos para a Ilha de Sao Vicente…
ENTREPRENEURS OF CAPE VERDE
Check out Atlantico Weekly's Entrepreneurs of Cape Verde, a series of short interviews with entrepreneurs in Cape Verde, both homegrown and foreign!
———-
MEET OUR CONSULTANCY
Are you planning on doing business in Cape Verde? Get there with
Atlantico Business Development
We are specialists in business diplomacy in Cape Verde. Atlantico Business Development can prepare your local entry, carry out your market scans, get those highly valued business leads for you and of course much more…
———-
CAPE VERDE IN 2030
Atlantico Weekly is looking ahead! Check out our Cape Verde in 2030 with a realistic glimpse of where and how Cape Verde will look like in the next decades …!