Be welcome to check out our series of interviews with Entrepreneurs of Cape Verde, both homegrown and foreign!
Read our latest interview, this time with one of the biggest entrepreneurs of Cape Verde: Jorge Spencer Lima, who speaks frankly about the state of the country's economy, its real estate sector and the future of airline Halcyonair…
———-
MEET OUR CONSULTANCY
Are you planning on doing business in Cape Verde? Get there with
Atlantico Business Development
We are specialists in business diplomacy in Cape Verde. Atlantico Business Development can prepare your local entry, carry out your market scans, get those highly valued business leads for you and of course much more…
———-
Also be welcome to check out our previous interviews (click on the names):
Gerry Dom, owner of Guesthouse Orquidea on Boa Vista…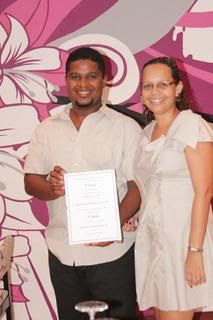 Micau and Romilda Tavares of O Cordel Restaurant, voted Best Restaurant of Cape Verde in 2012 by readers of Atlantico Weekly…
Djunga de Biluca and Jeffrey Silva of Morabeza Entertainment, two generations of Cape Verde music production…
Don Xavier, entrepreneur and motivational speaker!
Barbara Szábo of Hotel Gaudi, Mindelo. A Hungarian-born Entrepreneur of Cape Verde!
Paulo Martins of Prime Consulting. A visionary leader in Cape Verde´s IT sector!
Fatima Lima of the Divin'Art Restaurant, passionate for the development of Santo Antão!
Jacquie Cozens of SOS Tartarugas, a warrior for Cape verde's wildlife!

Alexandre Abade of Oásis Atlântico Hotels, a strong believer in Cape Verde's future!
José Pedro Oliveira of Hotel Pedracin Village, promotor of rural tourism on Santo Antão!
Emanuel Spencer of SCI, Spencer Construções & Imobiliária, Lda., a pioneer on Santo Antão!
Helen Hutchings and Steve Cooling of Blu bar Santa Maria, Sal Island…
Patone Lobo, a trendsetting hotelier on Sal Island…!