THE RISE OF THE PACS
Meet three booming Portuguese-speaking African Countries.
The rise of the what? Another acronym, you say? Well, why not… In Portuguese the countries are called PALOPs, the Paises Africanos de Lingua Oficial Portuguesa (or African Countries with Portuguese as Official Language). So we call them PACs. Three PACs have become booming economies and nobody is stopping them: Cape Verde, Angola and Mozambique. Check it out.
NEWS
Angola set up an emergency plan for the southern province of Cunene, where an estimated 300,000 people are at risk of malnutrition because of a two-year-long drought (Reuters).

ECONOMY
Angola plans to use loan guarantees and investment to create thousands of companies and jobs, Minister of the Economy Abrahao Gourgel said. Part of the $435 million plan called Angola Invests is to start or help 9,000 companies and generate 300,000 jobs to cut unemployment from a government-estimated 20 percent (Bloomberg).
Angola also plans to sell about 33 state-owned companies over the next five years to increase efficiency and cut costs, Economy Minister Abrahao Gourgel said. The formerly Marxist country has about 90 government-run businesses, from newspapers to diamond producers. Companies on the block are mostly small- and medium-sized, including Bricomil SARL, a construction company owned by the state through Sonangol, two government banks and the national insurer, Ensa Seguros de Angola SA (Bloomberg).
Angola also plans to increase customs tariffs to protect local business while eliminating duties on supplies for industry. The new code, which may be implemented in the next six months, will raise import taxes on items such as beer, water, soft drinks, agricultural products and livestock to 50 percent from as high as 30 percent, Bloomberg reported.
Angola's consumer inflation slowed to 9 percent year-on-year in April from 9.11 percent in March, the National Statistics Institute (INE) said.
China and Portugal are becoming increasingly important for trade relations with Angola, whilst the United States and France are losing ground in the country's balance of trade, according to Angolan figures cited by Portuguese bank BPI, Macauhub reported.
BEST ANGOLA MUSIC & BOOKS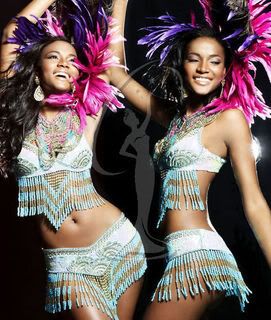 Be welcome to check out Atlantico Weekly's music cd and book store in cooperation with Amazon.com! Browse the Atlantico Store for the latest and best Angolan music, like Waldemar Bastos, Bonga and many others…! Also use the Atlantico Store to find relevant maps, books on politics, economics and history as well as travel or tourist guides about Angola. You order straight with Amazon, one of the best online stores in the world. Enjoy!
BANKING & FINANCE
Nigeria's UBA, United Bank of Africa, which has operations in 22 countries, plans to increase income from units outside Nigeria to 40 percent in the next two to three years from 20 percent last year. The lender may open in Angola this year if regulators there approve, Bloomberg reported.
Standard Chartered Plc, the U.K. lender, has applied for a banking license in Angola and may do the same in Mozambique as it seeks to increase revenue from Africa. Standard Chartered already has a representative office in Angola and has set up a joint venture with a state-owned insurance company, Bloomberg reported.
SUBSCRIBE!
You can subscribe to Atlantico Weekly here. It's free! Atlantico Weekly is now also on Facebook. Be welcome to join our group! You can follow Atlantico Weekly on Twitter at atlanticoweekly. Also be welcome to join our Atlantico Weekly networking and discussion group on Linkedin.
ADVERTISEMENT


MEET OUR CONSULTANCY
Are you planning on doing business in Angola? Get there with
Atlantico Business Development
business diplomacy
economic intelligence
political risk assessment

market scans
more here.

OIL & GAS
Three Angolan crude cargoes for loading in June, out of 51 lots scheduled for export in that month, haven't been sold, according to Bloomberg.
Angola's hopes of becoming this year's only major new liquefied natural gas supplier suffered another setback in April after fire occurred at its plant just hours before production was to begin. This could further delay the troubled project, which is seen as key to relieving a global shortage of the fuel and could help push global LNG prices back towards record highs, Reuters reported.
YOUR AD ON ATLANTICO WEEKLY
It is now possible to place your ads on Atlantico Weekly. Write us for the options.
SPLIT SECOND POLL
BRAZIL WEEKLY
Check out our sister publication Brazil Weekly, with editions appearing every Friday!