ADVERTISEMENT
NEWS
Mozambique is likely to miss a deadline to rid the country of landmines laid during the bloody civil war due to skirmishes between the army and former rebels. Mozambique was supposed to clear the last tracts of mined land by the end of this year, but clashes between government forces and the revived Renamo rebel movement could make that impossible (BusinessDay).
SUBSCRIBE!
You can subscribe to Atlantico Weekly here. It's free! Atlantico Weekly is now also on Facebook. Be welcome to join our group! You can follow Atlantico Weekly on Twitter at atlanticoweekly. Also be welcome to join our Atlantico Weekly networking and discussion group on Linkedin.
MEET OUR CONSULTANCY
Are you planning on doing business in Mozambique? Get there with
Atlantico Business Development
business diplomacy
economic intelligence
political risk assessment
market scans
more here.
ADVERTISE NOW
ON ATLANTICO WEEKLY
AND GET HUGE DISCOUNTS
Atlantico Weekly now offers huge discounts to companies wishing to promote their business on our website.
Rates for ads with picture, link and a bit of text in one of the three columns on our front page now start at only 499 Euros for a 26 weekly edition period or only 999 Euros for a 52 weekly edition period (excluding taxes and money transfer costs).
Contact us for more info and our range of other advertising and promotion offers!
ECONOMY
Mozambique may struggle to find all the investment finance it needs for its ambitious liquefied natural gas (LNG) projects as it must compete with top-rated developed economies with similar big LNG export plans, regional energy and finance experts said. Lacking the capital to develop multi-billion dollar LNG export terminals by itself, Mozambique must attract foreign investment for financing. To encourage this investment, the government is planning to introduce new energy and mining laws that will set a clear regulatory and taxation environment (Reuters).
AVIATION
Nacala International Airport in Mozambique is expected to start operating in August of this year after work to convert the former Nacala Air Base is finished, local press reported.
The monopoly on the airline market by Mozambique's flagship airline, Linhas Aéreas de Moçambique (LAM) is preventing development of civil aviation and tourism in Mozambique, said Hipólito Hamela, the economic advisor of the Confederation of Economic Associations of Mozambique (CTA).
OIL & GAS
Anadarko Petroleum Corp has sold two-thirds of the capacity of its planned Mozambique liquefied natural gas (LNG) project to Asian customers and hopes to have the rest sold soon. The company is the primary operator of Mozambique's Rovuma Offshore Area 1, which is estimated to hold more than 65 trillion cubic feet of natural gas. LNG, gas chilled to liquid form for sea transport, is a key fuel source and many Asian nations have been hungry to find steady sources. To develop massive LNG projects though, financiers often require customers to be lined up well in advance (Reuters).
Mozambique has signaled it would approve a move by Eni to reduce its stake in a natural gas field. State-controlled Eni holds a 50 percent stake in the gas-rich Area 4 field which contains reserves of around 90 trillion cubic feet (tcf). Last year, Eni sold a 20 percent stake in the field to Chinese oil company CNPC in a deal worth around $4 billion (Reuters).
MINING
Brazil's Vale SA expects to line up a partner for its coal operations in Australia and Mozambique despite weak conditions facing the industry. Vale booked a loss of $480 million on its coal business in 2013, mostly from Moatize in Mozambique, which was hit by a sharp rise in rail usage fees and export disruptions due to security threats, while coal prices slumped. This week, the company suspended operations on its Moatize-Beira coal rail line after one of its trains was hit by gunfire, injuring the driver (Reuters).
Mozambique's government said it's in talks with Rio Tinto Group over capital gains tax on the company's $4.2 billion acquisition of Benga coal mines from Riversdale Mining Ltd. in 2011. "The Riversdale-Rio Tinto business is still on the table," Mozambique Tax Authority President Rosario Fernandes told reporters. "At some stage they have to follow local law" as the acquisition involved mining assets in Mozambique, she said (Bloomberg).
INTERCULTURAL COMMUNICATION?
Or should you just be yourself? Read the column at Rotterdam Week.
BRAZIL WEEKLY
Check out our sister publication Brazil Weekly, with editions appearing every Friday!
OPINION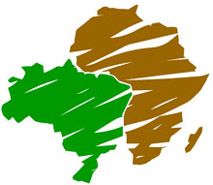 A reaction to a recent piece in The Economist: Can Brazil Conquer Africa's Booming Markets?
SPLIT SECOND POLLS