The rise of the what? Another acronym, you say? Well, why not? In Portuguese the countries are called PALOPs, the Paises Africanos de Lingua Oficial Portuguesa (or African Countries with Portuguese as Official Language). So we call them PACs. Three PACs have become booming economies and nobody is stopping them: Cape Verde, Angola and Mozambique.
Cape Verde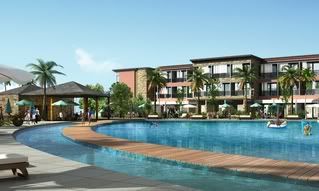 First, there is Cape Verde, just about the tiniest country in the continent and also the most stable one. It's well governed and transparent too and it has great potential for tourism and industries like real estate, agribusiness and logistics. Cape Verde is also an ideal hub for doing business in West Africa or even in the whole South Atlantic, thanks to its excellent air connections, good real estate and quality of life. A new and attractive tax regime is in the making. Though Cape Verde suffered from the financial crisis in the euro area, economic growth only slowed from 5.4% in 2010 to 5.0% in 2011. It is expected to stabilise around 5.1% in 2013. According to the African Development bank, the country has performed "in an exemplary manner in terms of public sector governance. Substantive reforms have reduced corruption and improved the quality of business transactions".  In any case Cape Verde graduated from being a lower income country to a middle income one. The government also set some interesting goals, like producing  50% of its energy from renewable sources in the near future. With enough wind and sun around, that's something quite attainable.
Angola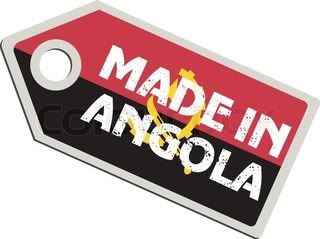 Secondly, Angola has been growing fast in the last few years thanks to its high oil production. Between 2008 and 2011 Angola's economy grew around 7-8% yearly and the country is now classified by the World Bank as middle income. For 2013 the economy is awaiting a growth rate of 5.5 % or higher. Angola's main challenges are to improve the exchange rate system and public financial management. Unemployment affects chiefly the unskilled but there are a growing number of jobless young graduates. Angola, though no easy place for business, is set for a new episode of growth. This new growth may take place in non-oil sectors of the economy as well as in other locations, thus spreading development outside the capital Luanda. There are great opportunities in agribusiness, tourism, logistics and other sectors throughout the country.
Mozambique
Lastly, Mozambique is also destined to grow strongly for the foreseeable future, now huge stocks of coal and gas have been discovered. Business opportunities abound in the logistics, oil & gas, mining, real estate, tourism and other sectors. Mozambique's economy grew around 7-8% per year in the last few years, but the country is still a low income one. Expected GDP growth for 2013 is 8.4%. Mozambique is largely democratic and reasonably stable. Companies from all directions of the globe have been pouring in recently. Like Cape Verde, Angola (and Brazil), Mozambique also received its fair share of the massive exodus from Portugal in the past two years.
Beyond the hype
So are these PACs the new thing we have been waiting for? How real is their rise? One of those consultancy companies trying to give a realistic picture for their customers is Atlantico Business Development of Rotterdam, the Netherlands. Atlantico provides consultancy services to high profile clients when doing business in the PACs and is also a publisher of a public news service covering all three countries, the Atlantico Weekly.
Arnout Nuijt, Atlantico's CEO, warns for a possible hype. "Yes, these countries are doing very well at the moment and more growth is definitely in store for all three of them. They have come a long way, but Mozambique is still overall a poor country and has a long way to go still. In Angola a mooted discussion about income inequality is now taking place. These countries may not have arrived yet, but they are certainly on a very steady course for success."
Business opportunities abound and the three countries share some striking similarities that set them apart from the rest of Africa. "These countries do not only share a common history of Portuguese colonisation, a period that brought them things like a common language and a very rudimentary infrastructure," Nuijt continues. "They also share another history: a common liberation struggle that brought independence in 1975 and consequently 15 or more years of communist one-party rule. Both these periods left their mark on the political system and the overall organisation of the countries. From the 1990s the PACs have all seen different levels of democratisation, but it's worth noting for your business that they all share certain aspects of European former communist countries in both public and private sectors."
Indeed, it is worthwhile to know where these countries have been and what forces shaped their people and their ways of doing business. Besides that, a good ability to speak Portuguese is a must, just like some time and patience to build up your contacts.
Anyway, the PACs are here to stay. Though they do not number that many inhabitants (all three put together not more than 50 million), they jointly constitute a cluster of very distinct African markets, well worth exploring.
April 8th, 2013. All rights reserved by Atlantico Weekly.